I lived in Guatemala with my wife and children from 1978 to 1980, as part of a relief effort in response to a devastating earthquake that took place in 1976.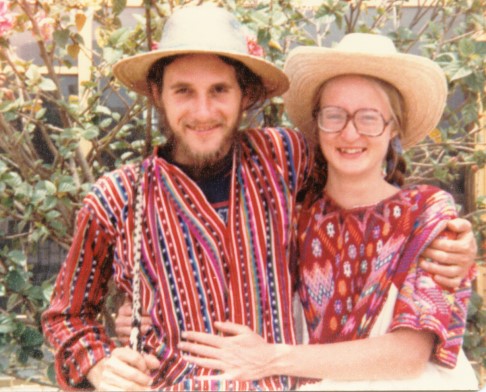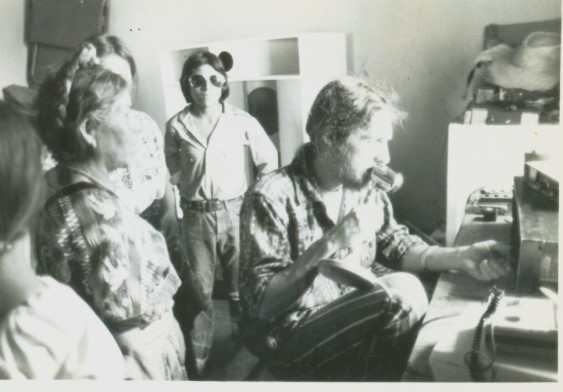 I went down as a licensed radio operator, communicating back to our group back in the United States each day.
In the image above, a Guatemalan family arrives to speak with their relative we had sent to the US for additional training and education.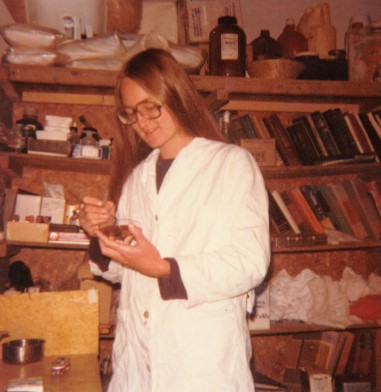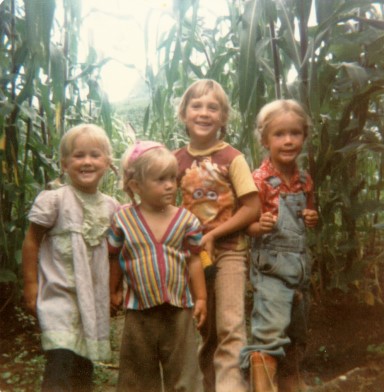 Our children were ages 2 and 4 when we arrived, 4 and 6 when we returned back home to the States.
Here Leah (far left) and Jody (third from the left) play with friends in a corn field adjacent to our camp.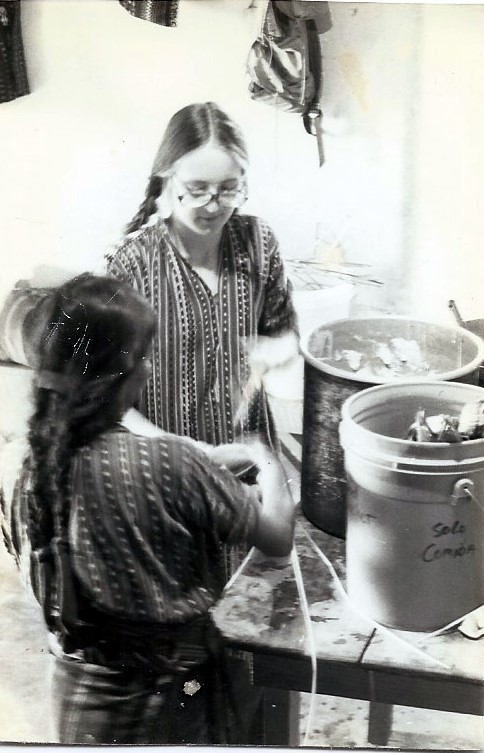 Making tortillas with the Mayan neighbor girls.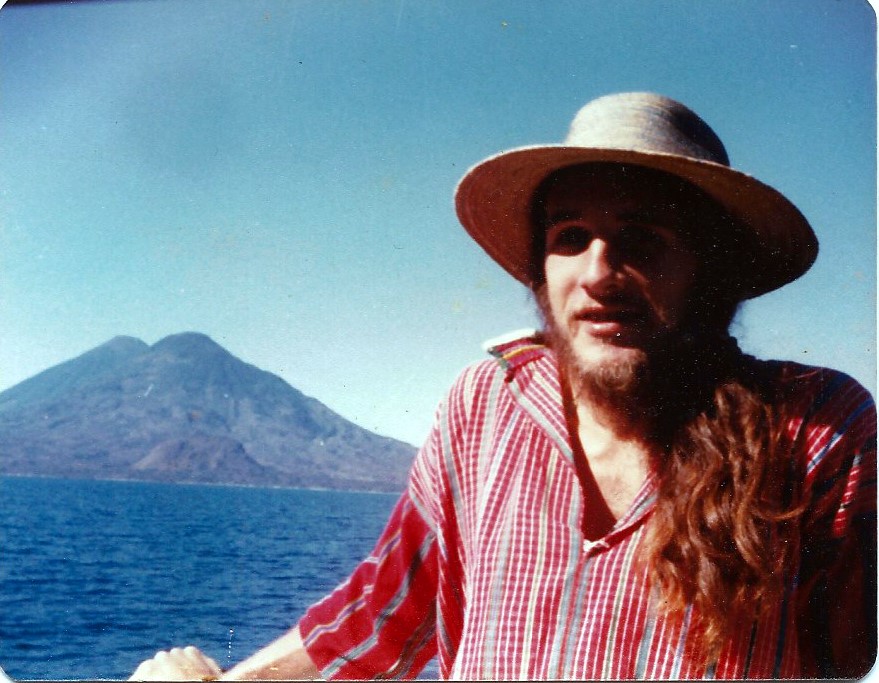 Taking a boat ride across Lake Atitlan.
The kids from our camp enjoying ice "bean" (ice cream made from soy milk).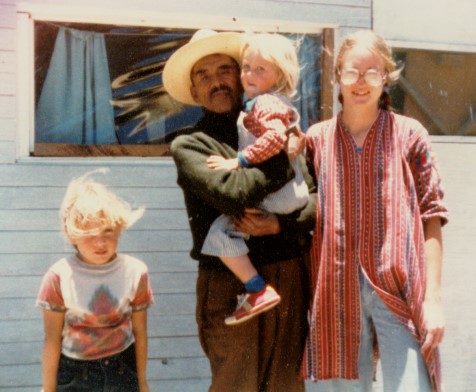 Juan Salvajan was a campesino who came to our camp very sick and we nursed backed to health.
He continued to live in our camp and with our group back up in the States for the next several years.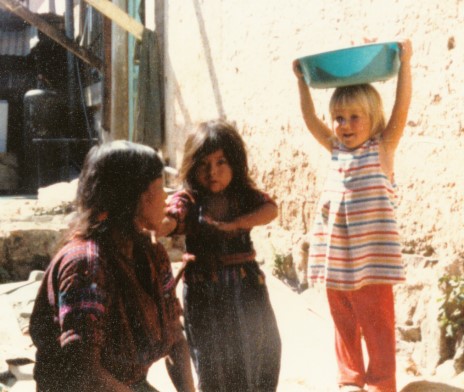 Our daughter Leah carrying a bowl of masa on her head, just like our neighbors would do.
Climbing the Volcanoes
One of things we did for fun during our stay in Guatemala was climb volcanoes.
Our group would depart from the base on the night of a full moon, arriving at the top at sunrise.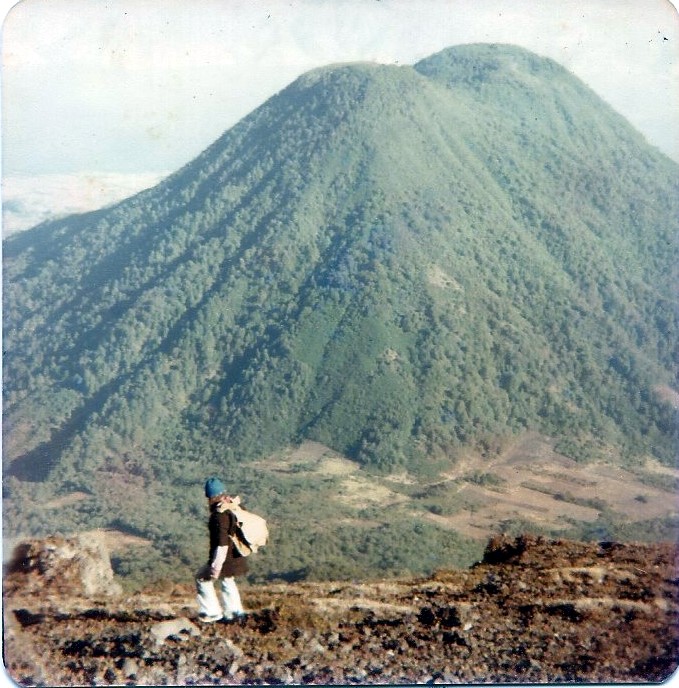 At about 10,000 feet you would get above the tree-line, opening up the view.
On the side of Volcano Atitlan, looking down on Toliman.
Elevation 11,598 ft, Last eruption 1853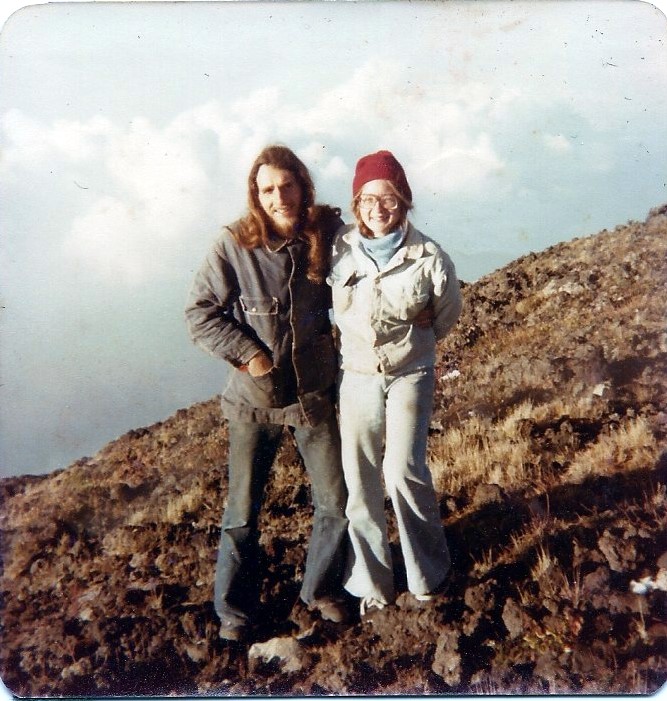 It was quite chilly at the top, but you could warm up by sitting on top of steam vents.
The crater and lava cone leading up the the top of Acatenango, near there town of Chimaltenango, Guatemala.
Elevation 13,044 ft. Last eruption 1972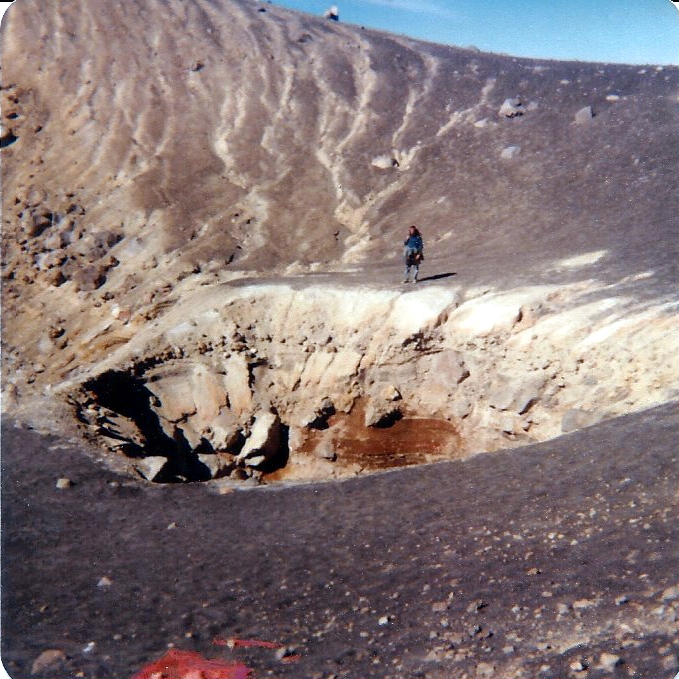 Standing next to the crater.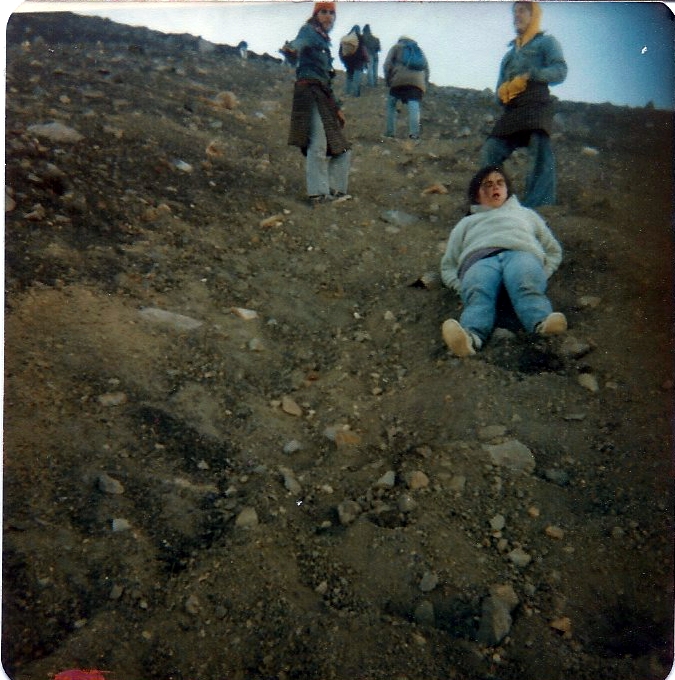 Exhausted after climbing all night, the steep climb to the top of Acatenango was made even more difficult by the loose volcanic ash.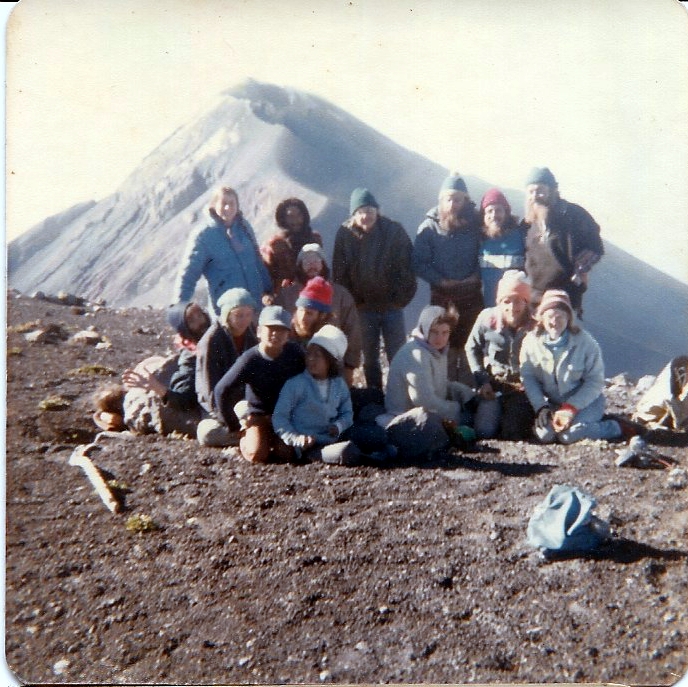 Just after sunrise at the top of Acatenango. In the background, Fuego, an active volcano with ongoing eruptions.