A career is not about quantity of money, but quality of life.
How to utilize your college experience to create a lifestyle aligned with your values.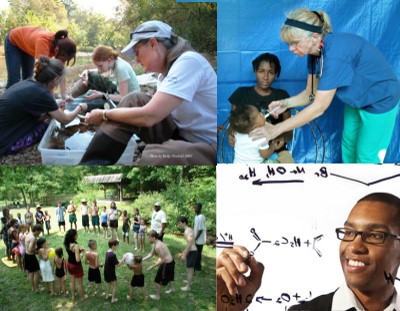 Right Livelihood: Work Seamless with Your Ideals
Economic Independence
Health and Wellness
Permaculture & Food Security
Sustainable Living
Spiritual Fulfillment
Today's students face an uncertain future and unprecedented challenges. They also recognize that unless we as a society and a planet make fundamental changes, the citizens of earth will continue to struggle with an unpredictable climate and economy. That change, begins when each one of us take personal responsibility to create a life in sync with our ideals..
Every student faces the critical task of choosing a career, yet few advisers talk about setting goals that establish a lifestyle which promotes health, happiness and sanity, embracing concepts such as:
Right Livelihood
When you have a career that is seamless with your ideals and helpful to humanity, it allows you to make a total commitment, express your passion, doing work that you love and leaves you fulfilled.
Economic Independence
One of the primary reasons to get a higher is to leverage your earning potential. It is critical to identify career choices that have a clear path to employment and job security, ultimately delivering the finial independence necessary to support a family.

Health and Wellness
How often do we fail to recognize that attention to good health is vital to our ability to perform at the top of our game both at work and at home? A career choice that affirms life leads us toward an active lifestyle that can eliminate the health problems we bring upon ourselves. How to develop lifestyle choices that foster good health, elements you control that will affect every aspect of your future.
Permaculture & Food Security
Permaculture addresses the question of how we create a sustainable society or permanent culture. How do we create a life that is in sync with life force, that supports both human needs and the elemental forces of nature?
In a future of uncertain climate change, with prices on the rise and our food supply under threat from genetic modifications and the instability of fuel prices and  international distribution, establishing local sources, even learning to grow your own, should be an integral part of your planning for the future.
Sustainable Living
Energy efficient, toxic free housing. Renewable energy. A model for others.
Spiritual Fulfillment
All of the above contribute to an overall sense of well being, or fulfillment. By building on a foundation of spiritual values, we achieve confidence and the ability to reach beyond ourselves and have the and ability and strength to care for those round us.